Hey Everyone! We are super excited to announce episode #1 of our new podcast, "Feel Like Talking" is now live! On this episode, we featured one of our latest partners, Panacea Financial. Episode details are below. You can listen to the podcast here.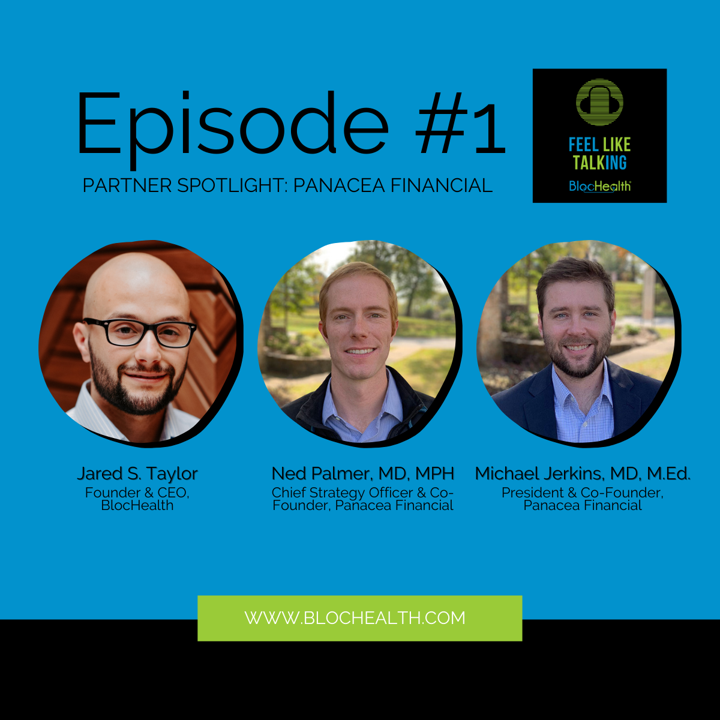 Podcast Details
To view the initial partnership announcement, please click here. 
Our guests: Michael Jerkins, MD, M.Ed - President and Co-Founder & Ned Palmer, MD, MPH - Chief Strategy Officer and Co-Founder at Panacea Financial. 
"Panacea Financial offers financial services for doctors, by doctors."
On this episode, we discussed:
- Our partnership
- Panacea Financial
- Why partnering made sense? 
- ...and much more!
To learn more about Panacea Financial please use the links below:
- Website - LinkedIn - Facebook - Twitter - Instagram
Also, be sure to follow BlocHealth on our social channels:
- Website - Facebook - LinkedIn - Twitter - Instagram - YouTube
Podcast Video